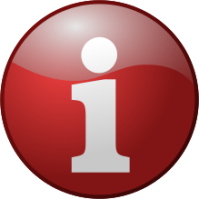 Volunteer Separation
It's common for nonprofits to experience anxiety when faced with separating a volunteer from the organization. It's often thought that because volunteers are donating their time to the cause, no situation would justify letting them go. This is not accurate or beneficial thinking. The need to release a volunteer may arise from performance problems, conduct problems or economic challenges. Read article
---
The Horrors of Hauling: A Parable
Denise Farris, Esq., equine law expert & founder of Farris Law Firm, LLC, describes what you need to consider in order to shelter yourself from The Horrors of Hauling. Read article
---
Nonprofit Resources
Visit our nonprofit resource page to find organizations dedicated to providing information & support to grow the capacity & knowledge of the nonprofit sector in your state.
---
Volunteer management & retention
How you manage your volunteers is a key piece in retaining this valuable group of people. When designing your management program, think of volunteers in the same light you would your employees. There are many common areas of management. However, some involve unique considerations/accommodations for volunteers...read more.
---
Volunteer recruitment tips
Limited funding encourages non-profits to strategically use volunteers to support the organization. When volunteers are recruited & managed efficiently they are invaluable. These highly motivated individuals are willing to donate their time in order to make a difference...read more.
---
Are you & your horse protected?
Life is good! Then one day something unexpected happens. Your beloved horse gets sick or injures someone, your club treasurer empties the bank account or a customer accusses you of harmful neglect...read more.
---
What are bylaws and why does a non-profit need them?
Bylaws are the rules by which the board of a non-profit organization conducts its business. It details such things as, how directors are elected, how officers are voted in & what their responsibilities are...read more.
---
Board Member Manual
New board members can only jump into the passionate pursuit of the non-profit's mission after they have a clear understanding of the internal mechanics. Support them by using a Board Member Manual that will answer basic questions. Then together you can answer the most important question...read more.